>
Home
About Us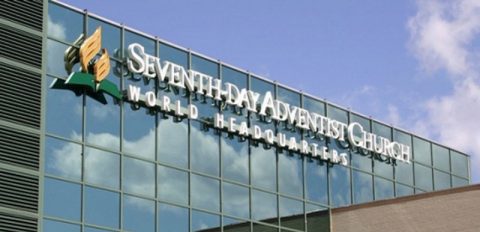 Seventh-day Adventists accept the Bible as the only source of our beliefs. We consider our movement to be the result of the Protestant conviction Sola Scriptura—the Bible as the only standard of faith and practice for Christians.
Currently, Adventists hold 28 fundamental beliefs that can be organized into six categories—the doctrines of God, man, salvation, the church, the Christian life and last day events. In each teaching, God is the architect, who in wisdom, grace and infinite love, is restoring a relationship with humanity that will last for eternity.
About the Battle Creek Tabernacle
The current Battle Creek Tabernacle is now the fifth church building that has served this community. The first being built in the fall of 1855 being called "The House of Prayer" by the early believers started this movement following the commission of Jesus to "Go into all the world and preach the gospel to all creation". The Battle Creek Tabernacle has a variety of ministries, some of which you will find in our ministry pages. It is our aim to continue the work that our early believers started until the return of our Lord and Savior, Jesus Christ.