SEPTEMBER 2019 REPORT
By Brad and Tracey Hall, Directors of the Battle Creek Pioneers Pathfinder Club
In August the Battle Creek Pioneers had the privilege to join about 57,000 other Pathfinders from around the world in Oshkosh, WI for the International Camporee that takes place once every five years.
The weather was nearly perfect the entire week. The evening pastor and plays were amazing and well planned out.  There were so many fun activities planned. Our club enjoyed water bikes, kayaks, rock climbing, mini golf, pin trading and an escape room just to name a few things. There was more to do than time to do it. It was definitely a spiritual high for the week being surrounded by like minded Seventh day Adventist Christians! It helped our Pathfinders realize that they are a part of a much larger movement than what they are normally exposed to.
Thank you to all of our church members and friends for your donations to help make this trip possible.  More than 1,300 youth were baptized during the week. You may never know this side of heaven what impact this trip made on our youth. We couldn't have done it without your support.
Pathfinders will be starting up again soon. It is for youth grades 5-12. If you or someone you know is interested in joining please email me at bt.hall@hotmail.com.
​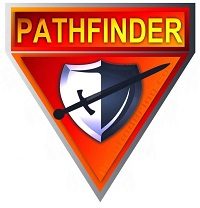 ​PURPOSE OF OUR CLUB:  Our Pioneer Pathfinder club works in partnership with the home, school and church. Our purpose is to lead young people into a redemptive relationship with Jesus, to build them into responsible and mature individuals, and to involve them in active and selfless service. The club encourages the youth to participate in all aspects of church life.
Throughout the calendar year the Pathfinder club is involved in many fun, and meaningful activities. These help the youth (ages 10 and older) to see and experience the joy of being a follower of Jesus. Please see some the pictures below.