​
PATHFINDER CLUB REPORT - December 2019
By Brad and Tracey Hall, Directors of the Battle Creek Pioneers Pathfinder Club
In November the Pathfinder club was all about service. We collected food from the community and church members to redistribute to families that could use a little extra this holiday season.
We had almost 30 helpers and spent about 12 hours together collecting and re-boxing the food received. We also received almost $300 to purchase the food items that were still needed. We were able to bless 40 families this year.  
"Work willingly at whatever you do, as though you were working for the Lord rather than for people." Colossians 3:23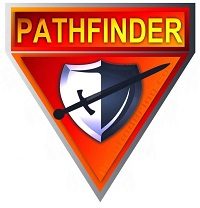 ​PURPOSE OF OUR CLUB:  Our Pioneer Pathfinder club works in partnership with the home, school and church. Our purpose is to lead young people into a redemptive relationship with Jesus, to build them into responsible and mature individuals, and to involve them in active and selfless service. The club encourages the youth to participate in all aspects of church life.
Throughout the calendar year the Pathfinder club is involved in many fun, and meaningful activities. These help the youth (ages 10 and older) to see and experience the joy of being a follower of Jesus. Please see some the pictures below.